The Art of Amenity™
Since 2002, we have been dedicated to utilizing unique spaces to showcase our collection. Over a decade ago, Salon D' Art pioneered the temporary art display concept within the luxury hotel space. Today, we are proud to be the leading hospitality industry focused art exhibitor, infusing the world's leading hotel brands with museum-quality temporary exhibitions.
Make our displays of selected works from our collection a welcomed cultural Amenity for your guests. Treat your guests to an elegant and memorable Fine Art event offering an innovative approach to connoisseurship. Reviving a gracious old-world tradition, Salon D'Art would be pleased to host regular, intimate gatherings that provide a venue for conversation about art at your property.
Showcased throughout a guest corridor, lobby or adjacent space, each display is elegantly arranged on wood easels with cordless lighting and IPad guided tours. Exhibit displays range in duration from one to five hours, and may be accompanied by wine tasting and a cheese offering. From conception to set-up and management, each Salon D' Art program is self sustained, installed and removed by our professional art handlers. Enhance your property with a vibrant addition to your space, and make Salon D' Art's exhibition program your new sophisticated Amenity.
The cornerstone of each display of art on easels is our experienced art advisors. Our Salon D' Art art advisors walk interested guests through the collection of art on paper, making learning and sharing their primary mission. Whether it is organized by theme, genre, artist, or atelier, each display of art spans six centuries worldwide, and captivates the senses and creates a truly memorable experience.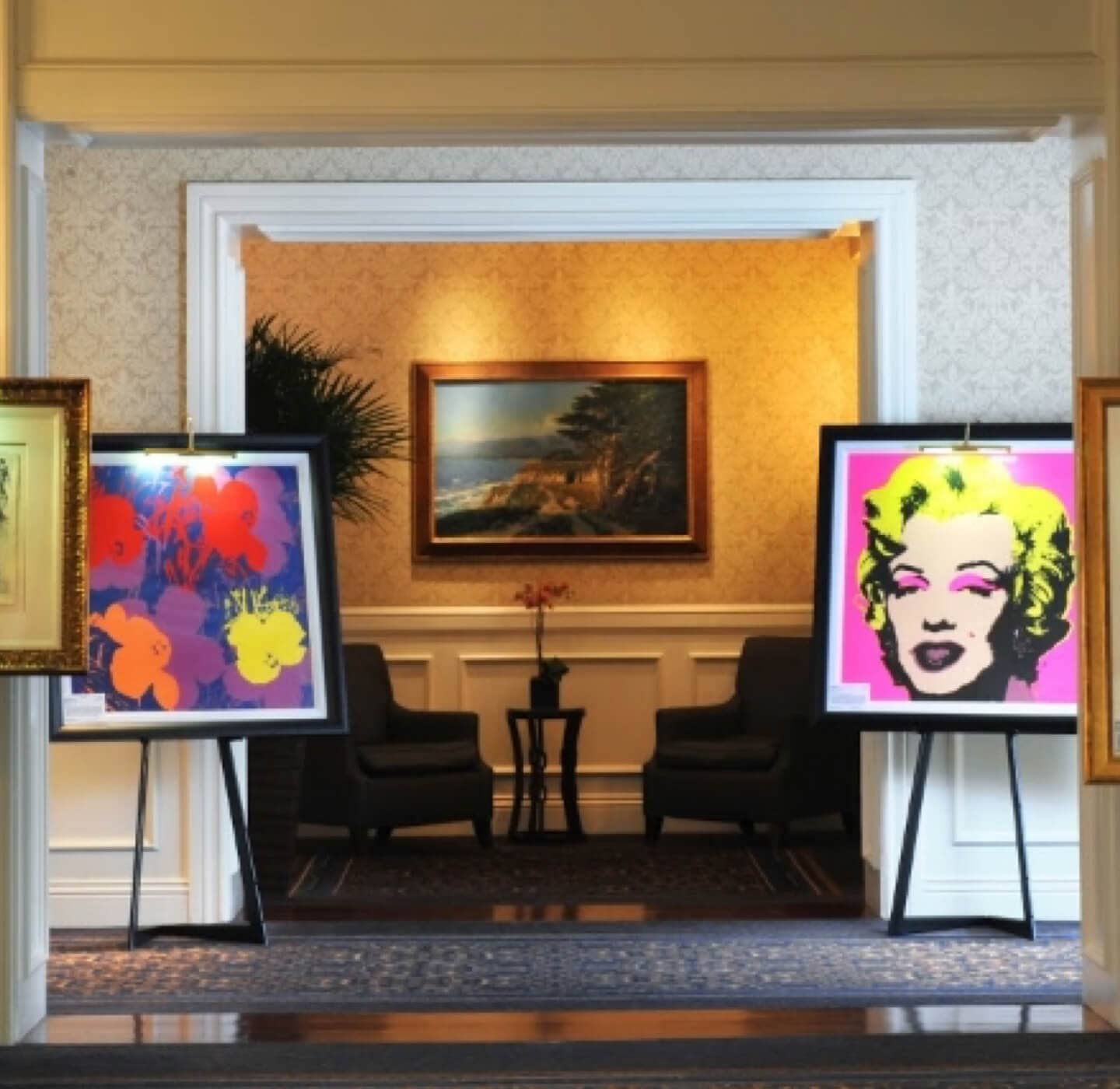 Contact us to introduce the Salon D' Art Amenity at your premier destination, please email us at [email protected], or call us at 415-362-3906 x101.