Our Company
Company History
Founded in 2002, Salon D' Art™ has the distinction of combining intimate yet elegant exhibition programs with extensive educational and informative collecting advice. Dedicated to art on paper, our mission is to 'create a venue for the conversation about art, where passion promotes learning, sharing and collecting™'.
Utilizing unique spaces to showcase our collection, over a decade ago, Salon D' Art pioneered the temporary art display concept within the luxury hotel space. Today, we are proud to be the leading hospitality industry focused art exhibitor, infusing the world's leading hotel brands with museum-quality temporary exhibitions.
The collection, one of the largest of its kind on the west coast, includes a wide array of pieces from the last six centuries. From the works of such masters as Rembrandt, Frenet, Boucher and Renoir, to Matisse and Picasso, to the iconic images of Warhol and Lichtenstein, the collection spans the globe as well as history. The oldest art piece in the collection dates back to circa 1450, depicting St. John on a small hill. The pieces in our collection were created in a number of media including etching, woodcut, engraving, photography, lithography and a variety of original drawing.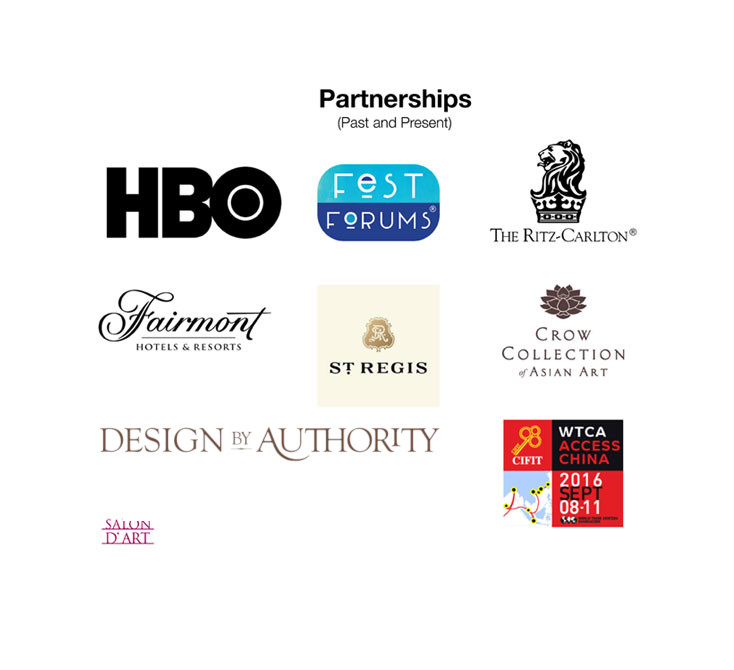 Head Curator
Mr. Cooke has over 25 years of experience, education, and resources in the arts from around the world. Some of his relationships have been nurtured for over two decades and contribute to the expertise he brings to authenticating artwork. His education includes Oxford University, Keble College, where he studied Medieval and Renaissance Art and Architecture. He received a BA in English Literature and Art History at the University of San Francisco (USF). He conducted extensive field research on European Modern Masters, concentrating on Picasso's graphic work. He also completed a four-year internship at the Fine Arts Museum of San Francisco, at the Legion of Honor Museum's Works on Paper Department. His in-depth and hands-on education has made him an expert of art on paper. His experience has enabled him to recognize authentic signatures by artists, and identify the paper types of old and modern pieces, among other skills.
Read more
Career Highlights:
Head Curator of Qatar Museum (MIA) exhibit on 4th Floor in 2011-12

Lead Best Practices Consulting for King Abdullah Aziz Center for the Arts 2010

Museum consulting for the Metropolitan Museum of Art, NY, 2007

Metropolitan Museum of Art, Major acquisition from Salon Dart, 2022

Museum consulting and acquisition for the Walters Museum, Baltimore, 2015, 2022
Exhibits 
China, Xiamen 2016, which included a 55 piece exhibit of Western Art (Modern Masters, Pop Art, and Contemporary Art)

Crow Collection at the Asian Art Museum in Dallas, Texas. Fundraiser exhibition and 
Purveyance
Fine art for the Presidential Commission of the United States of America under President Obama, 2009 

A gift of rare gold coins for the United States of America State Department, 2013

Retirement gift for a Saudi Aramco CEO in 2011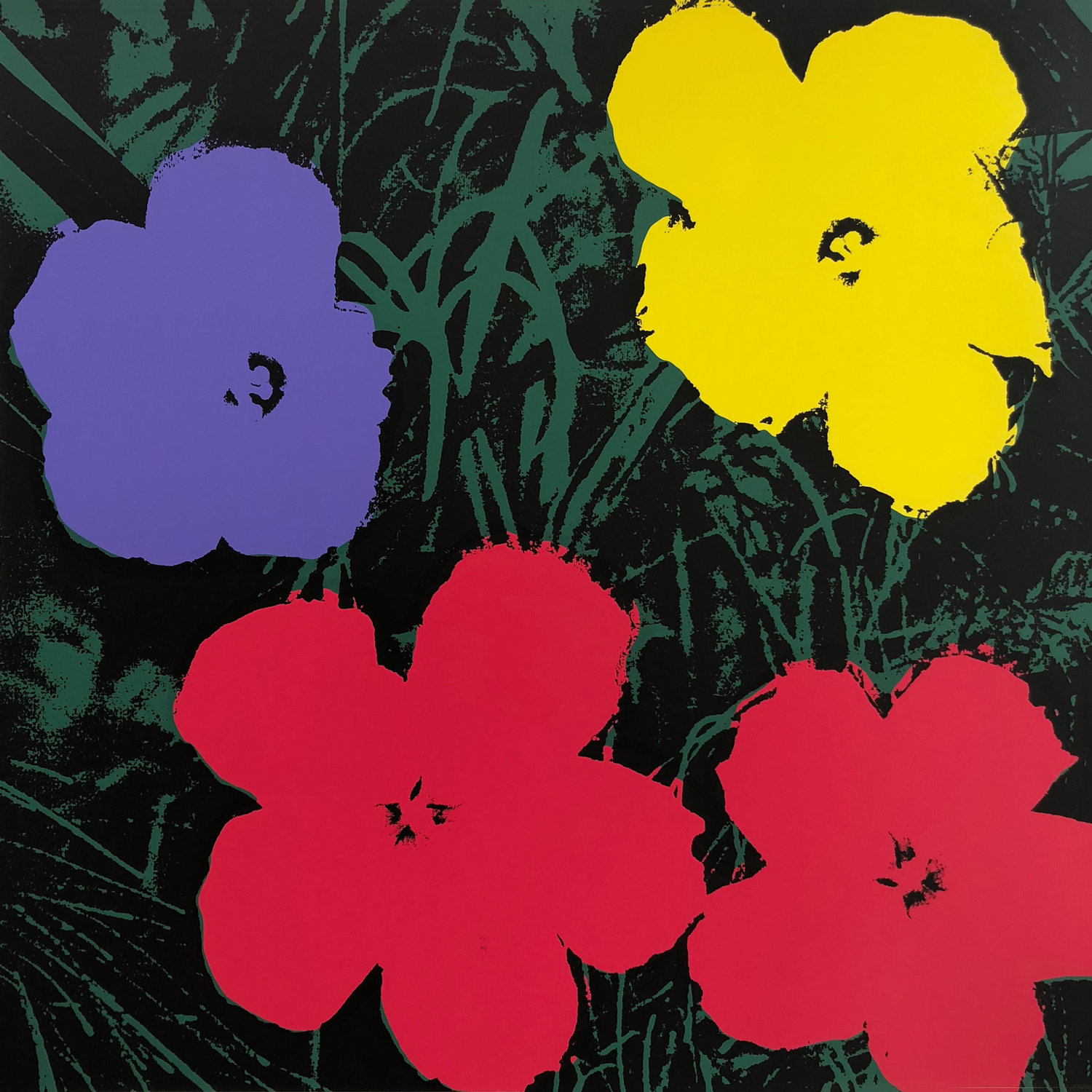 Collecting
Open to prospective clients and collectors, Salon D' Art provides an opportunity for interested persons to explore art from various cultures and genres.
Salon D' Art's art advisors will work with collectors—both newcomers to the art world, and seasoned specialists—to help them make well-informed decisions about choosing and acquiring fine art. Building a collection over time, we believe, can be one of the most rewarding accomplishments.
We invite you to browse our collection. Members will receive complete access to view our collection. For more information, please visit MEMBERSHIP.
Contact us by email at [email protected] or call us directly at 415.362.3906, ext 1. We will gladly assist you with finding the perfect additions to your collection, or your first piece with which to begin your collection.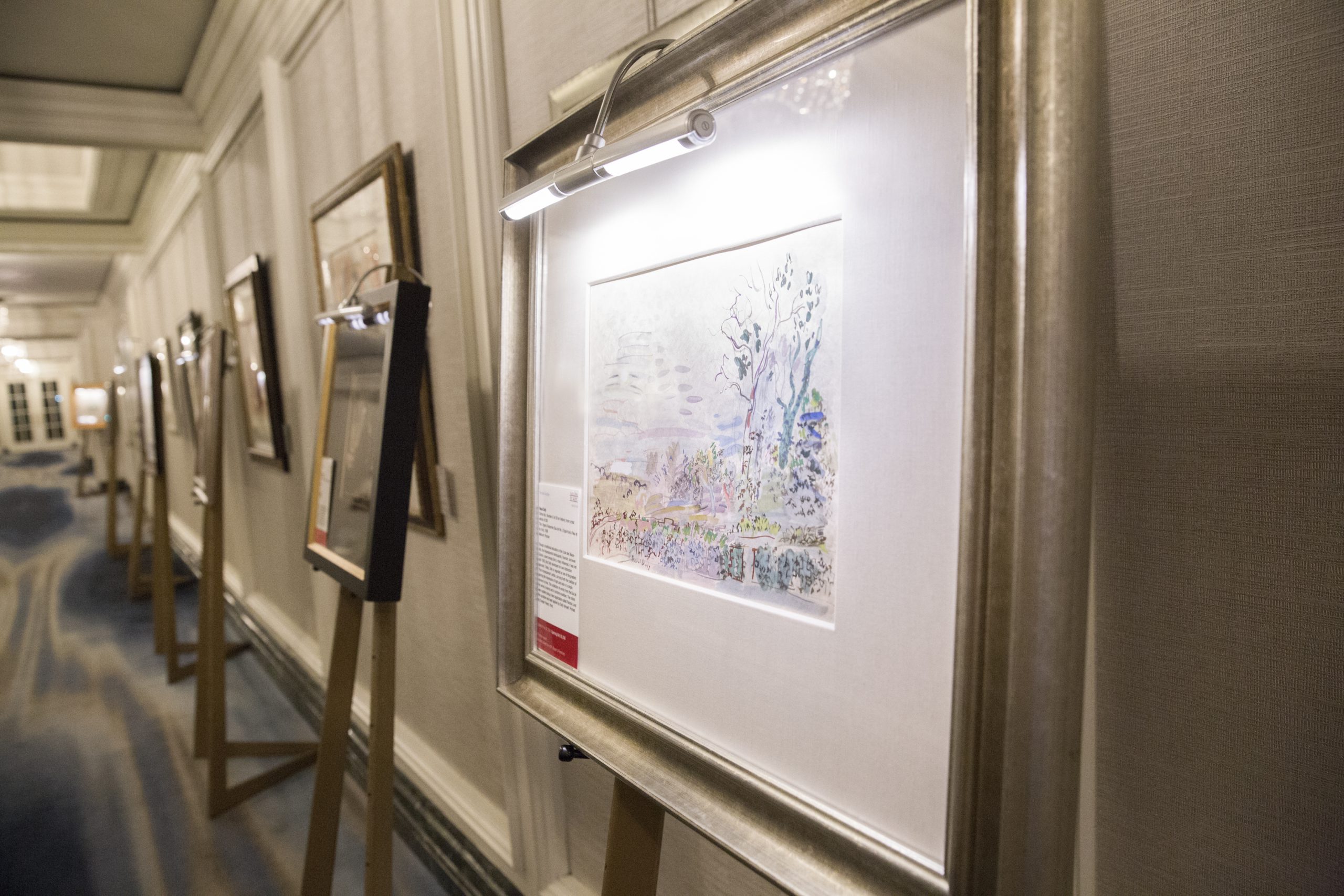 Our Collection
A unique aspect of our collection, is our rigid 'condition' standards. Each piece is hand-selected, and acquired 'unframed' to evaluate the condition of the paper.
We reject pieces needing restoration Pre-WWI. Old Master artwork is permitted to have slight imperfections and minor levels of restoration due to their age. High condition standards ensure each piece retains its value as it ages.
We check the PH balance of the paper, and look for any elements that could potentially harm the paper over time. All artwork is scrutinized for watermarks, provenance for Pre-WWI artwork, references and sizing and any other features necessary to fully authenticate the work.